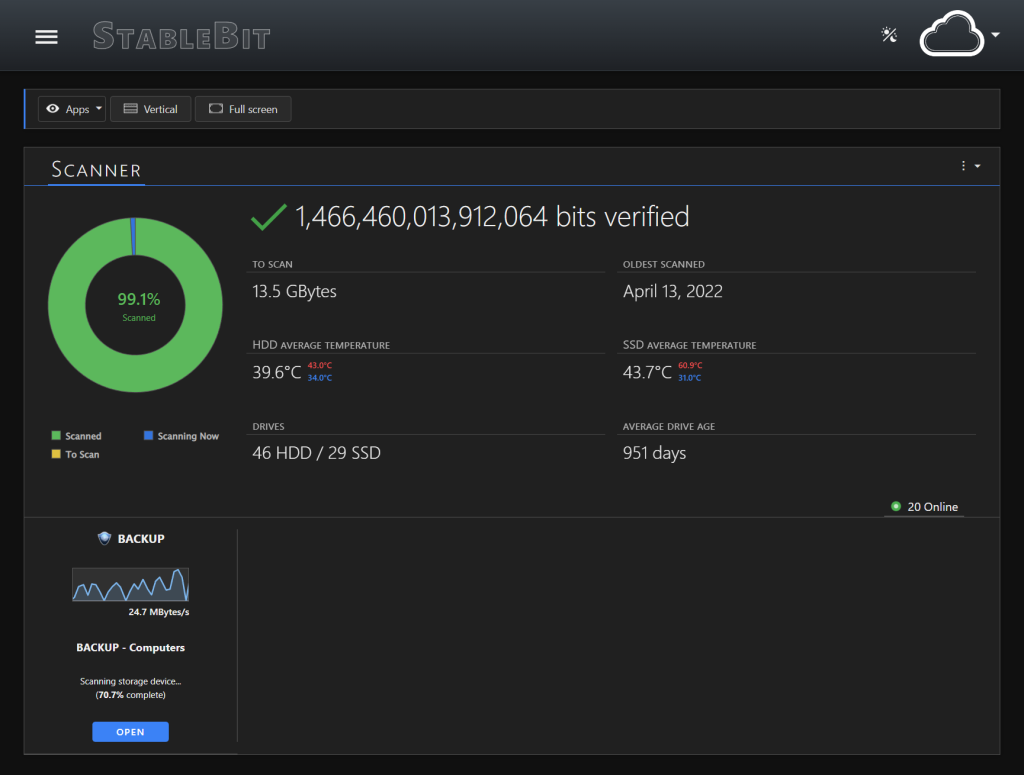 Dark mode support is now available for the StableBit Cloud and our StableBit apps!
To get dark mode support, simply update your StableBit apps to their latest versions, and you should be all set. If you're running an operating system that supports dark mode natively, then a dark theme will be automatically enabled within the apps when your OS switches into dark mode. On older operating systems that don't support dark mode, you can enable a dark mode theme manually at any time from within the apps' settings.
Download the latest StableBit apps: https://stablebit.cloud/Download
StableBit Scanner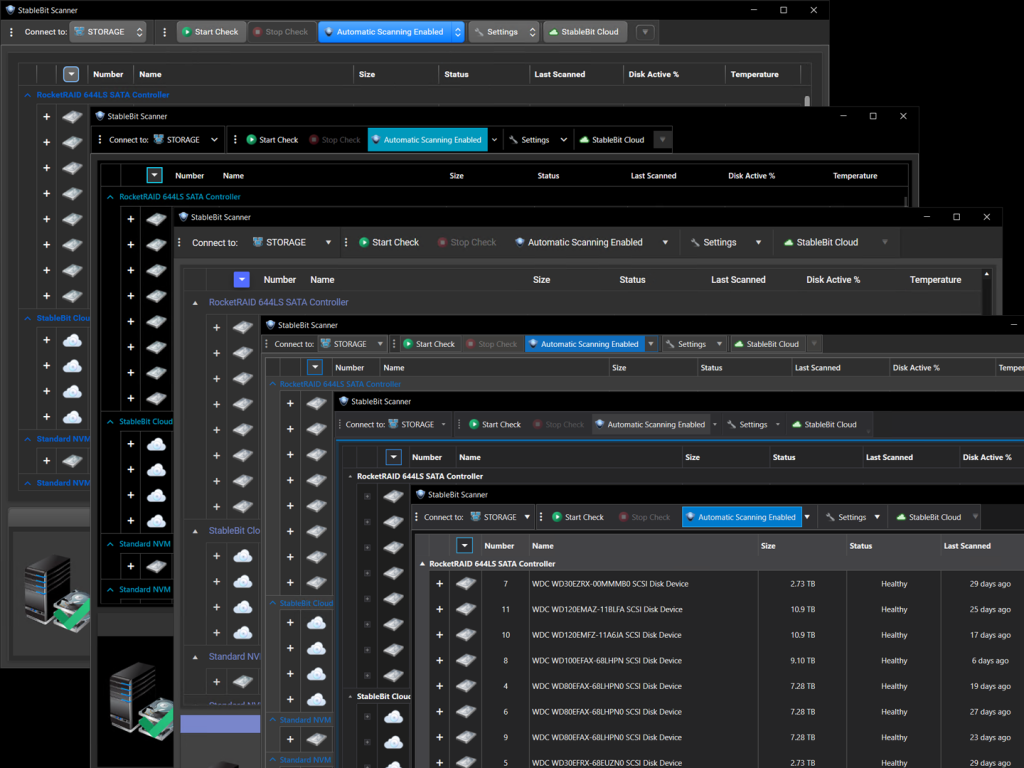 The StableBit Scanner now supports multiple dark mode theme palettes, along with a high contrast palette (for accessibility).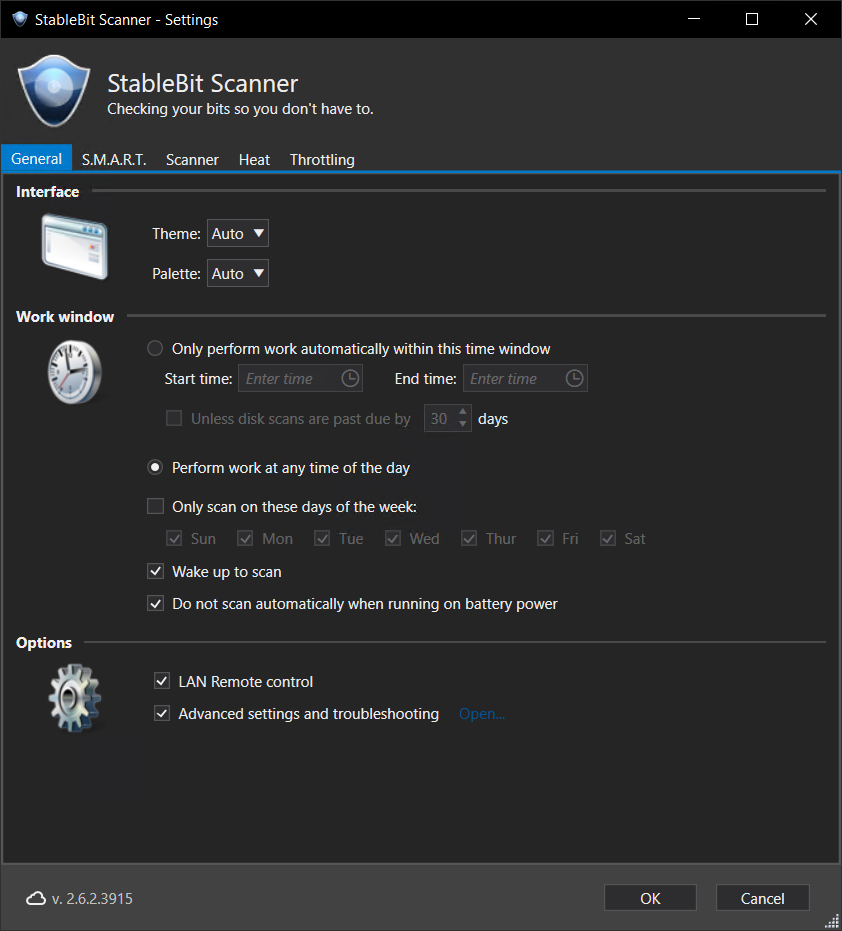 To select which theme you'd like to use, simply open Settings.
By default, Auto is selected, which will automatically choose the most appropriate theme based on your installed operating system. Some themes now support multiple palettes, such as Light and Dark. You can select a palette manually or choose Auto to have the system select the most appropriate palette based on your operating system settings. On operating systems that don't support dark mode, only Light and High Contrast palettes will be selected automatically. You can force the StableBit Scanner to use a dark palette on any operating system at any time by simply selecting a different palette in settings.
Automatic dark mode is supported on Windows 10 or Windows Server 2016 and newer. A dark mode title bar is officially supported on Windows 11 and newer only.
StableBit DrivePool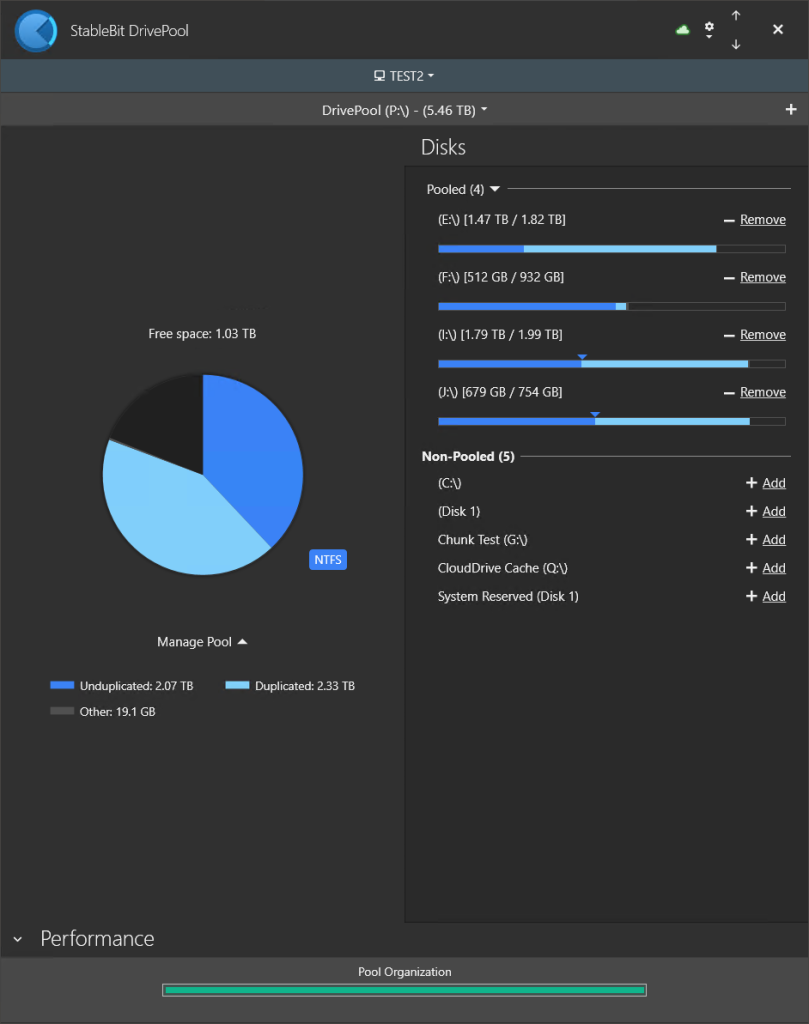 StableBit DrivePool has been enhanced to support multiple themes as well, and by default, a dark theme will be automatically selected based on your operating system settings.

Just like in the StableBit Scanner, if you're running on an older operating system that doesn't support dark mode, you can always select a dark theme at any time from the Settings menu. A high contrast theme is also available here as well.
StableBit CloudDrive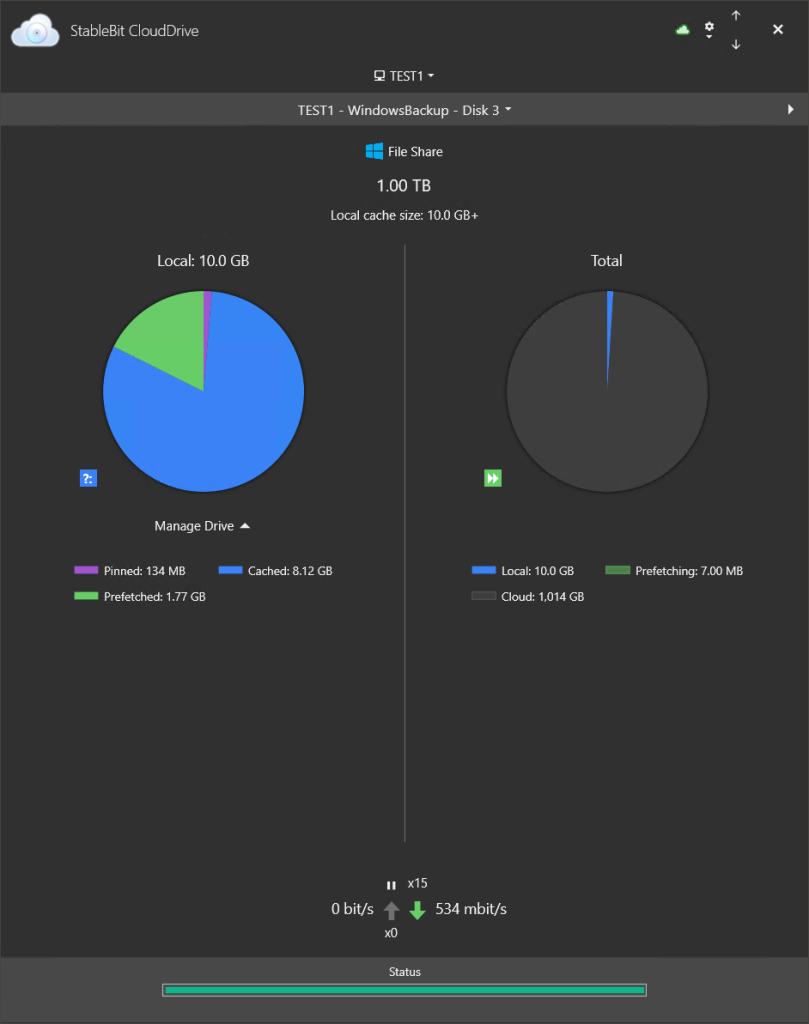 StableBit CloudDrive has been similarly enhanced with multiple theme support and works exactly like StableBit DrivePool in terms of theme switching.

Simply open Settings to choose a different theme, or select Auto to have a theme selected based on your OS Light / Dark / High contrast settings.
StableBit Cloud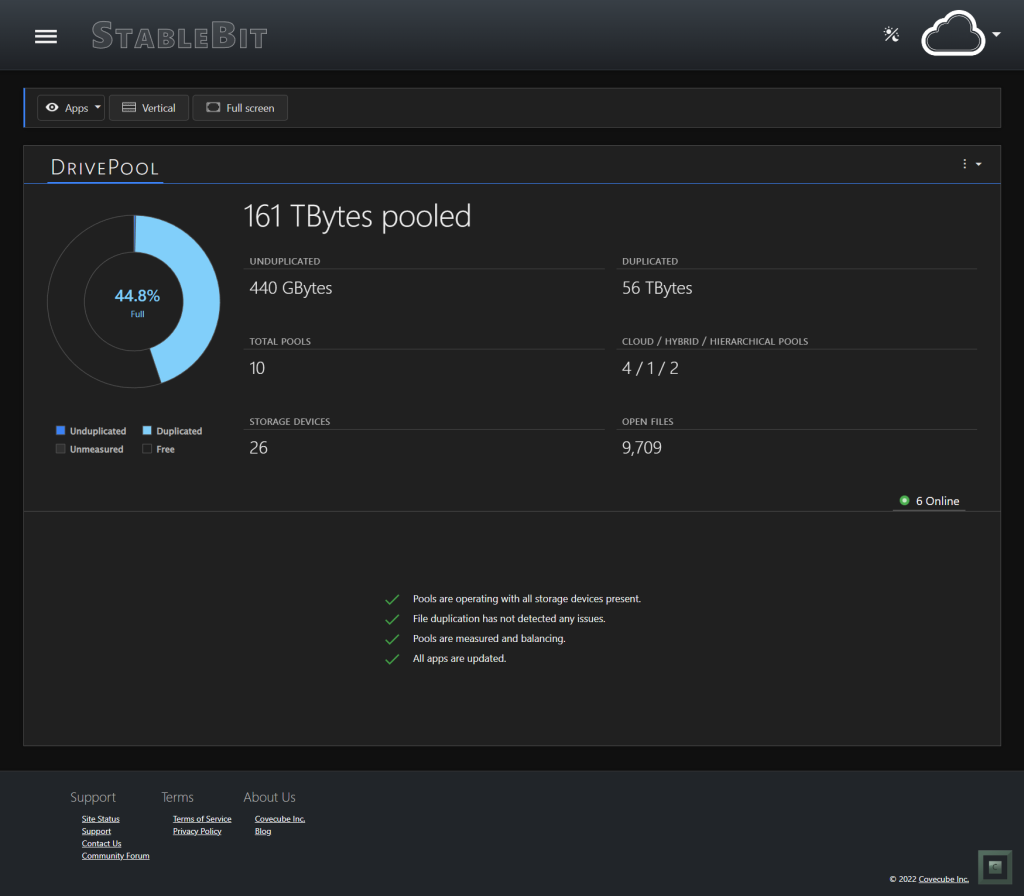 The StableBit Cloud (https://stablebit.cloud) web site now supports dark mode too, and will select an appropriate theme based on your web browser preferences. Modern web browsers running on operating systems that support dark mode will typically request a theme that matches what is set in the operating system. So basically, if you're running an up-to-date web browser on a modern OS, everything should switch into dark mode automatically.
You can also switch between light and dark themes at any time by clicking the
icon at the top right. Your theme choice is saved to your StableBit Cloud account, so you don't have to worry about constantly switching themes if you're logging in from multiple machines or using different web browsers.
StableBit Cloud Notifications
In addition to the StableBit Cloud itself, our StableBit Cloud Notifications mobile app, which is available on Android, iOS, and iPadOS, also supports dark mode.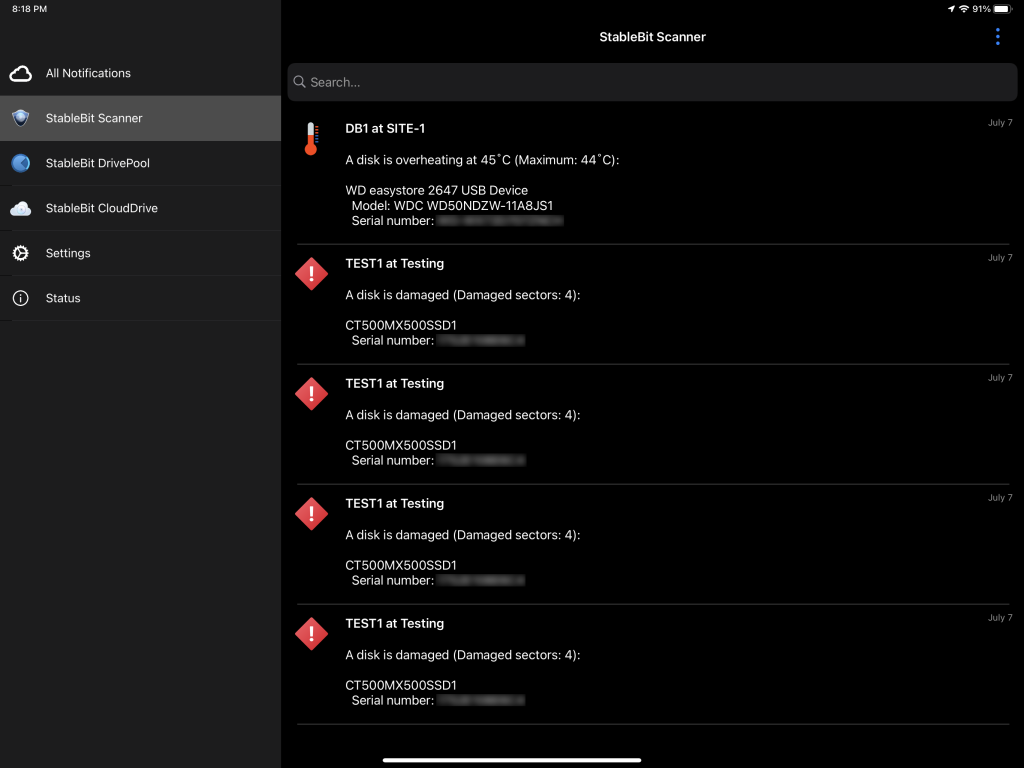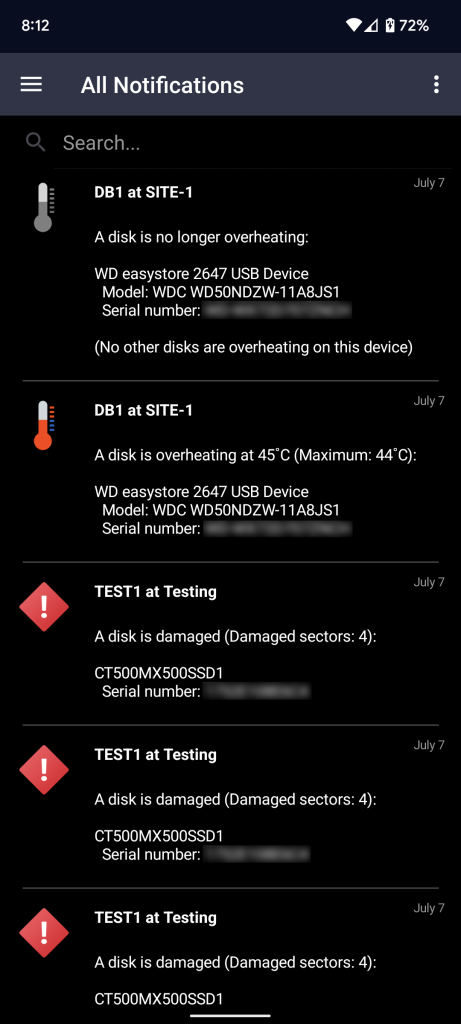 In this app, dark mode is controlled by the operating system, so you would have to venture into you operating system settings in order to toggle it on or off.
Until Next Time
That's it for the dark mode update. This update was quite a bit of work to get done, and we hope you enjoy it!
Now work begins on StableBit Cloud 2.0 and multi-platform support, so look forward to that coming in the future.