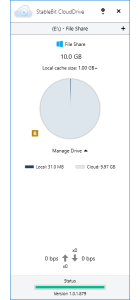 StableBit CloudDrive 1.0.1.879 is now available for download.
Get it here: https://stablebit.com/CloudDrive/Download
If you're using Dropbox with StableBit CloudDrive, you should update to this version soon because Dropbox is discontinuing their older v1 API by the end of this month (June 2017). This version of StableBit CloudDrive implements the v2 Dropbox API, which Dropbox is requiring from all 3rd party applications.
Read-only Drives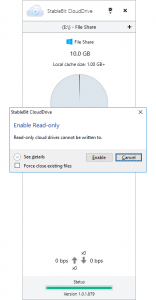 A new read-only mode is now available in StableBit CloudDrive. When enabled, a cloud drive will report as a read-only medium, and it will actively reject any write I/O requests directed to it.
With the prevalence of ransomware today, this option can be useful in thwarting such malware from modifying the data on your cloud drive.
Mount Disconnected
A new option to mount your cloud drives in disconnected mode is now available for data recovery and troubleshooting purposes.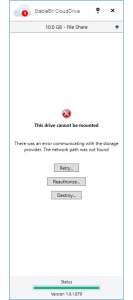 If you ever permanently lose access to your storage provider, it is now possible to mount any attached cloud drives without connecting to the storage provider.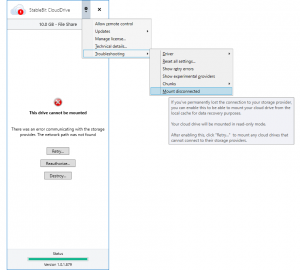 Simply select Mount Disconnected from the Troubleshooting menu and click Retry…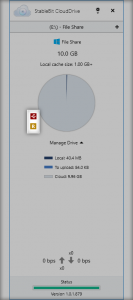 Your cloud drive will now be mounted without connecting to the storage provider. It will use whatever data is available in the local cache in order to complete the drive mount. In disconnected mode, the cloud drive will remain read-only, and certain functionality, such as drive resizing, will not be available.
If you are able to restore the connection to your storage provider, you can exit disconnected mode by choosing the Reconnect… option under Manage Drive.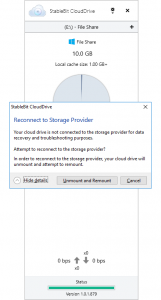 Edit: StableBit CloudDrive 1.0.1.880 fixes a small but significant bug that was present in the driver unload code of 1.0.1.879.