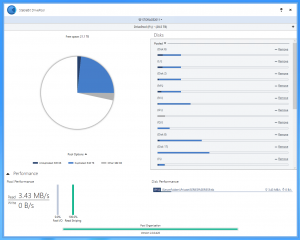 After going through a lengthy public BETA testing period, StableBit DrivePool 2.0 is now being tagged as a Release Final. Thank you everyone for testing the BETA and reporting any issues that you've encountered, most of those turned into direct fixes applied to the code.
Download StableBit DrivePool here: http://stablebit.com/DrivePool/Download
Operating System Support
For those of you who may be visiting this page for the first time, and have never heard of StableBit DrivePool, let me give you a brief summary.
StableBit DrivePool 2.0 is a disk pooling application. It can combine the free disk space of one or more hard drives without altering the existing files on those drives or anything about the disk formatting itself. It creates a new pool, as a new virtual drive in the OS. You can freely add and remove disks to and from the pool at any time and treat the new virtual drive just like any other disk.
Your files are stored as standard Windows NTFS files on one or more disks that are part of the pool.
StableBit DrivePool also provides folder duplication. Basically you can designate the pool, or one or more folders on the pool as duplicated folders. Any files placed in a duplicated folder will actually reside on two or more disks in the pool.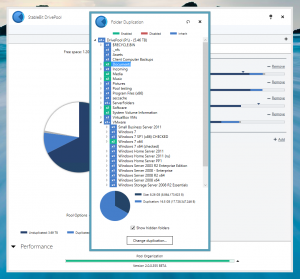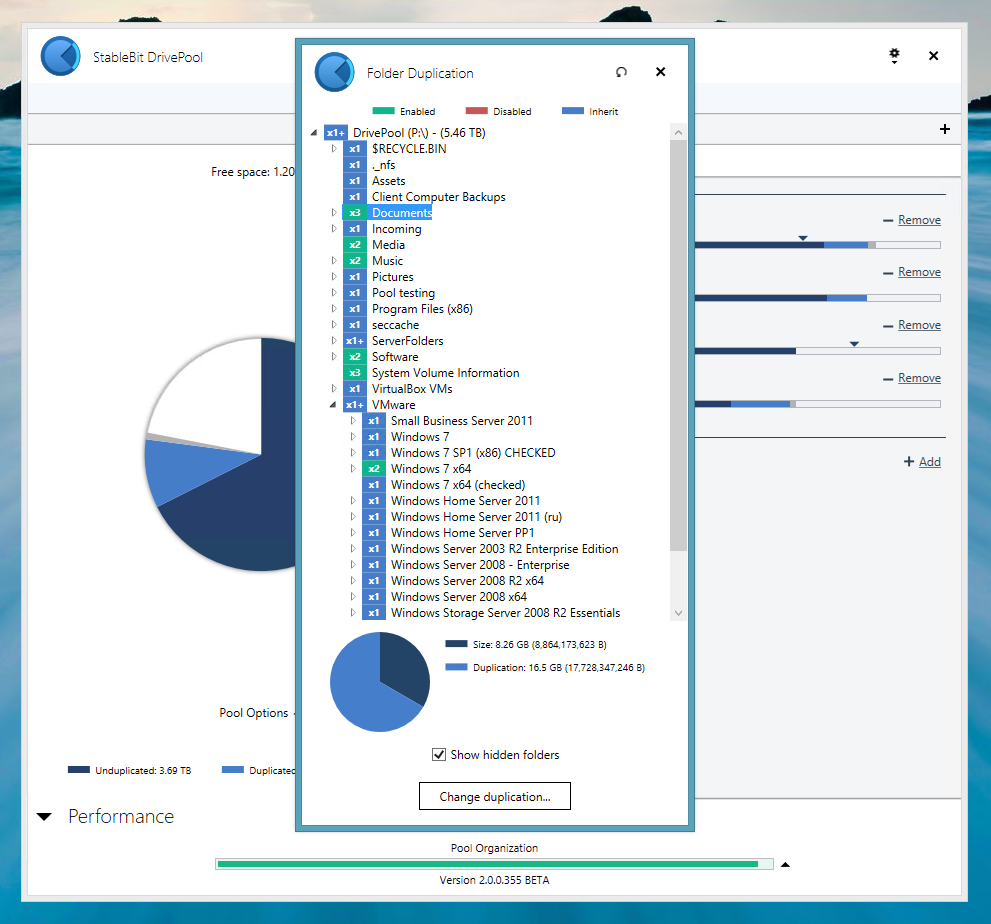 StableBit DrivePool 2.0 OS support starts at Microsoft Windows Vista and newer. It supports both x86 and x64 variants of the OS.
You can check out the download page for a full list of supported Operating Systems: http://stablebit.com/DrivePool/Download
Upgrading From 1.X
For those of you who are running the 1.X version and are happy with it, there's no need to rush and upgrade to 2.0 immediately unless you want some of the new features. The 1.X line is still being worked on, just earlier today StableBit DrivePool 1.3.5.7572 was released.
Pros of upgrading for WHS 2011 users:
Remote control.

More flexible folder duplication settings.

Duplication counts > 2
Setting duplication counts on sub-folders.

Redesigned UI.
Things that 1.X has that 2.X doesn't:
A more "native" looking Dashboard UI.

However, StableBit DrivePool 2.0 does install a Dashboard tab.

Support for Dashboard alerts.
Native .wssx installer.
Some of these will probably show up in 2.X down the line, but for now those are the differences.
For me personally, I love the super efficient Remote Control. It means that I don't have to load the Dashboard every time that I want to manage StableBit DrivePool or the StableBit Scanner. So I already upgraded my personal server.
Upgrading Instructions
If you do wish to upgrade to 2.0, there is no additional cost and you are free to do so. But because StableBit DrivePool 2.0 uses a completely different installer, you will need to follow these steps:
Uninstall StableBit DrivePool 1.X using the Dashboard's add-ins tab.
Reboot the server.
Install StableBit DrivePool 2.0 by logging into the server using remote desktop as Administrator.
Reboot the server.
Uninstalling StableBit DrivePool does not alter your existing pooled data. In addition, StableBit DrivePool 1.X and 2.0 use the same file storage scheme so they are backwards and forwards compatible.
For more information, see the Manual.
A New Product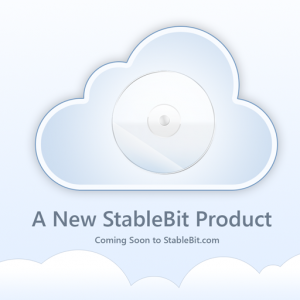 The initial StableBit DrivePool 2.0 BETA is now over, but that's not the end of its development. A new StableBit DrivePool 2.1 BETA should be out within a couple of weeks, and of course we will continue to listen to your feedback and fix anything that's broken.
But there is something else in the works! A new product is under development right now which I am very excited about. No, it's not related to BitFlock or anything remotely similar. While I can't tell you any more than that for now, hopefully we can have a new public BETA of that in a few months.
Stay tuned.