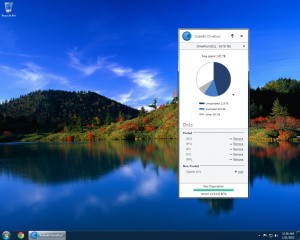 StableBit DrivePool 2.0 BETA is out now and it supports 10 Windows Operating System variants.
Check out the download page for a full list and to grab a copy: http://stablebit.com/DrivePool/Download
What is it?
Since some of you who may be reading this may be new to our product, let me quickly summarize what it does.
StableBit DrivePool creates one virtual drive from one or more hard drives on your computer. If you ever run out of disk space on the pool drive letter then simply add another disk to the pool, and in seconds your virtual drive will expand in size.
You can even add disks to the pool with existing data, and that data will not be affected in any way. The drive will simply contribute the free space on it to the pool.
StableBit DrivePool stores all your pooled data in standard NTFS files and operates using a real kernel file system developed specifically for DrivePool for the utmost in performance.
What's New?
Aside from the new Operating System support, StableBit DrivePool 2.0 is a complete rewrite of the management UI and the background Service. The new management UI in DrivePool 2.0 is designed to be simple to use and to stay out of the way.
Task Based System
In DrivePool 2.0 you can queue up multiple management tasks with a single click. For example, if you want to remove 2 disks from a pool and add a third, then just click Remove, Remove, Add, on the appropriate disks and DrivePool will queue up the requests and perform them one at a time.
The system is so simple to use, that it literally takes one click to create your first pool and to add your first disk to it.
Email Notifications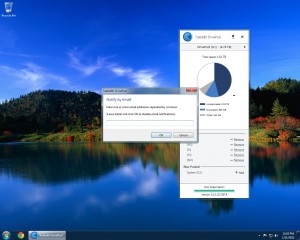 StableBit DrivePool 2.0 features email notifications for missing disks. It also features StableBit Scanner integration for the emails that it sends out.
If you have the StableBit Scanner installed then in your email you will get the Model and Serial Numbers of the missing disk, in addition to the Case and Bay location (if you've set those up in the Scanner).
Automatic Updates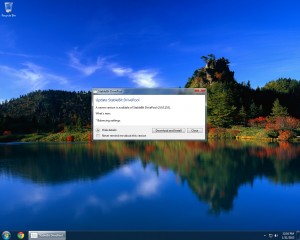 StableBit DrivePool 2.0 features automatic updates, so installing new versions is quick and easy. Since DrivePool uses a kernel file system driver, some updates will require a reboot, but the installer is intelligent about that and will only request a reboot if necessary.
Additional Operating System Support
This is obviously the biggest new addition. StableBit DrivePool 2.0 supports almost every Windows version starting  with Windows Vista, both 32 and 64 bits.
Every variant of Windows offered its own challenges, and DrivePool had to be tweaked to work correctly with all of them.
dpcmd
StableBit DrivePool 2.0 comes with a command line utility to manage the pool. Just open up the command prompt and type dpcmd for usage.
Right now it's able to query and set the duplication level on folders, and we can add more functionality in the future as needed.
What's Missing?
Under the hood, StableBit DrivePool 2.0 supports everything that 1.3 does and more. But some things are not exposed in the UI yet. For the first BETA we don't have a neat way to set duplication levels on individual folders, but that's coming. For now you can use dpcmd to do that.
The balancing plug-ins from DrivePool 1.X will not install on 2.0 because of the different installer technology. Those will be updated as the BETA moves along.
The current StableBit DrivePool 2.0 BETA is only available in English, but we'll localize it to all the languages supported by 1.X before the final is released.
Backwards Compatibility
StableBit DrivePool 2.0 was designed to be backwards compatible with 1.X. You can simply plug in your 1.X pooled drives into a machine running 2.X and all your pools will be mounted with zero configuration. Your per-folder duplication settings will also be maintained.
The format of the pool is exactly the same as 1.3, so the same backwards compatibility rules apply.
Upgrading from 1.X to 2.0
While StableBit DrivePool 2.0 was not meant to be a replacement for the 1.X series, some people may want to upgrade to the latest version. DrivePool 2.0 will work on the Windows Home Server 2011 Operating System, but there will be no Dashboard integration. We are working on a remote management solution for a future release.
For some more notes on upgrading see: http://stablebit.com/Support/DrivePool/Manual/Installation
Thank You
Thank you everyone for your continued support of StableBit DrivePool and StableBit Scanner in the past few years, and I hope that you enjoy the latest release.
Now we'll go and wrap up all the loose ends with the 1.3 BETA.