Together with the main site we've also launched a special iPhone/iPod optimized edition. This will come up automatically when visiting covecube.com with one of these devices.
Here's what it looks like: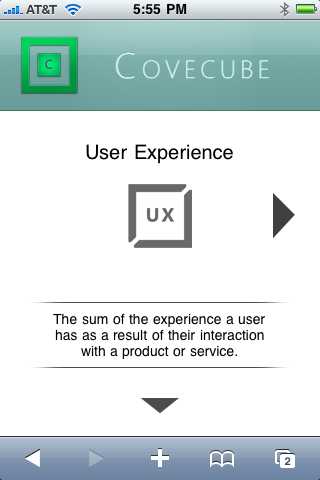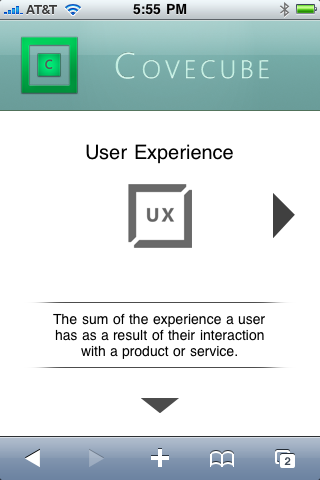 It even has a pretty home screen icon:

What's neat about this site is that it's AJAX and touch-aware. It supports the special webkit touch extensions that Apple put it, so you can easily swipe across different areas of the website without reloading the page.
In addition to the iPhone version there is also a Flash-free version of the home page available for browsers that don't have Flash installed. It will show up automatically in those cases, but you can force the issue by going to covecube.com/lite.
We'll be adding more versions of the site and improving the existing ones in the future. I'll be sure to let you know of any changes right here.